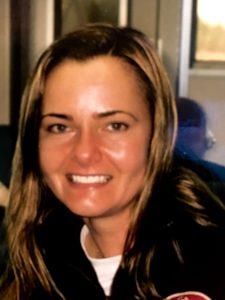 Joanna Asher
Joanna Asher is a STOTT trained professional Pilates instructor with 12 years of experience who has been living and working in the Whistler / Pemberton area for the last 30 years.  Joanna is totally focused on her client and has a complete awareness of  modern principles, exercise science and rehabilitation.  She works from an inner place of peace and compassion that creates a safe, non-judgemental environment that give her clients a unique self-awareness of mindful, strengthened movement.
Joanna has chosen to prioritise those with injuries and general health conditions. She has a solid understanding of how Pilates can build strength while teaching the Neuromuscular system re-patterning techniques to recover from injuries and improve general fitness and well-being.
Joanna focuses on Pilates equipment, using special apparatus not mat work, designed to improve physical strength, flexibility and enhance mental awareness. This method is especially beneficial for sport specific conditioning training & rehabilitation.  Her sessions are private, focused one on one sessions which allow for individualised needs.
Joanna operates out of the Local Motion gym space which is outfitted with specialised STOTT equipment that includes Reformer, Cadillac, Stabilising Chair, Spine Corrector and Ladder Barrel that are Pilates aids to facilitate strengthening and healing.
To book an appointment with Joanna click here.