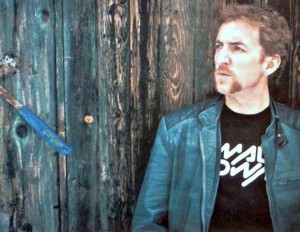 As a native of Calgary, Alberta, Pat spent his formative years immersed in the playground of the majestic Rocky Mountains. An early love of alpine sports led to an assortment of back-country adventures in his teenage years, and culminated in a decision to pursue a degree in Kinesiology at the University of Calgary.
After graduating with a BKIN with distinction in 2000, Pat immediately relocated to the idyllic mountain corridor between Canmore and Revelstoke. He spent the next five years living and working in remote back-country lodges, filling his days with healthy doses of mountaineering and heli-skiing, while having all of his meals prepared by professional chefs. Somewhere along the way he also managed to produce a feature length documentary film about professional 'Rock, Paper, Scissors' enthusiasts. True story.
Despite living a highly satisfying Rocky Mountain existence, Pat began yearning for a fresh challenge, and in 2005 he decided to move to Vancouver to undertake studies in the Masters of Physical Therapy program at UBC. Two years and many long hours of studying later, Pat graduated and began searching for a place to begin his new career as a physiotherapist. Though he had thoroughly enjoyed his time living the Kitsilano dream, he began to yearn for a return to small town mountain culture. As luck would have it, he received a job offer from Local Motion Therapy in the mountain haven of Pemberton. Pat immediately accepted the position, and, following a tearful farewell to all of the neighbourhood show dogs and yoga fashion outlets, he finished his final soy caramel macchiato, and made the move north up Highway 99, where he's been thoroughly enjoying himself ever since.
When he's not working tirelessly to heal the residents of the Sea to Sky Corridor, Pat enjoys a wide variety of activities, including snowboarding, mountain biking, surfing, and climbing. He has completed Level 3 of the Advanced Manual Therapy Levels through the Canadian Orthopaedic Division, and has undertaken post-graduate coursework in Active Release Techniques (ART), and shoulder rehabilitation. Pat has also recently completed his IMS (Intramuscular Stimulation) certification through the Chan Gunn IMS curriculum at UBC.