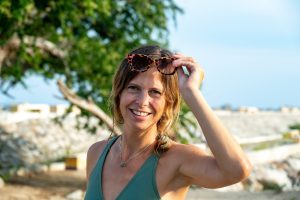 Rya Letham.
BHKin, BEd, Certified by The Pilates Method of Body Conditioning, RYT 500, E-RYT 200
I help clients empower themselves through the mindful movement practices of Pilates and yoga, both online and in-person.
Inspired by the healing power of movement and nutrition, I have studied and worked in the field of health education for over 25 years. I hold a bachelors degree in Human Kinetics, program Exercise Science, from U.B.C., a Bachelors of Education from S.F.U. and studies in nutrition. Icompleted my advanced yoga teacher training in Rishikesh India, studying Akhanda, including meditation and restorative training. I have worked with diverse groups of people, including children, seniors, prenatal and postpartum mothers and English as a second language students. My understanding of the body and love for learning shines through in my practice.
As a mother of 2, I am forever grateful for the Pilates system which has assisted me in regaining my physical strength and agility postpartum. I completed my Classical Pilates apprenticeship at Whistler Pilates. I am also certified in the Core Confidence program; exercises designed to help retrain your centre postpartum.
I currently teach Pilates and yoga privates and group classes both online and in-person. I am happy to join the Localmotion Team in Pemberton!
To book online with Rya click here
Pilates mat classes with Rya.