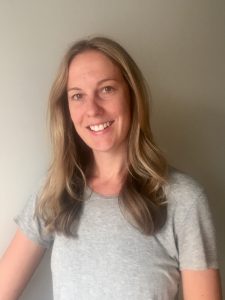 Lindsay moved to the Sea-to-Sky from the UK in 2007 and quickly realized her passion for a life in the mountains. Working first as a ski instructor and then a ski patroller, she enjoyed her fair share of fresh air and fresh powder. But after sustaining a few injuries herself & going through extensive rehabilitation to get back on skis, Lindsay developed a greater understanding & appreciation of Physiotherapy, and its importance in helping people make the most out of an active life. This is ultimately what led her to Scotland, where she completed her Masters of Physiotherapy in 2018.
Since then, she has completed additional training in Pelvic Health Physiotherapy, and is also a certified IMS practitioner. Her practice has a strong focus on manual (hands-on) therapy, but also providing exercise prescription, educating and empowering patients to take control over their own recovery.
When not working, Lindsay can be found exploring the beautiful B.C. mountains on skis or by foot, usually with her dog in tow and baby on her back!